Excessive force from Police can result in serious injuries, and as a result, victims can suffer huge losses. These can range from minor to major physical injuries, significant medical bills, and loss of income as a result of being unable to work. Moreover, people who have suffered from police brutality will often experience emotional and physical pain.
Fortunately, the law allows victims to file for compensation for such losses and other damages that they experience from preventable personal injury. Our Police Brutality Lawyers at the Lovely Law Firm are experts in litigating South Carolina personal injury cases. We're here to help victims of police brutality recover the compensation they deserve, so don't hesitate to get in touch with our team to get started today.
What is Police Brutality and Misconduct?
When an arrest or detention is taking place, officers will often use excessive force to show their dominance. You should know that this is illegal and it should be reported. Moreover, if an officer shows sexual misconduct, or is subjected to racial profiling, or even bodily harm, we can help to provide you with a legal solution.
If an officer of the law is being physically aggressive with you or is denying you your constitutional rights, it's best to follow their instructions as much as possible. Be sure to remain calm until you are taken into custody and call a lawyer as soon as you can. Give us a call at 843-281-7205 today for a free consultation, where we'll provide you with sound advice in your police brutality case.
Police brutality may take on various forms, which may include (but are not limited to):
Degrading and unnecessary strip searches

Unnecessary physical violence

Blackmail or coercion

Racial profiling

Sexual assault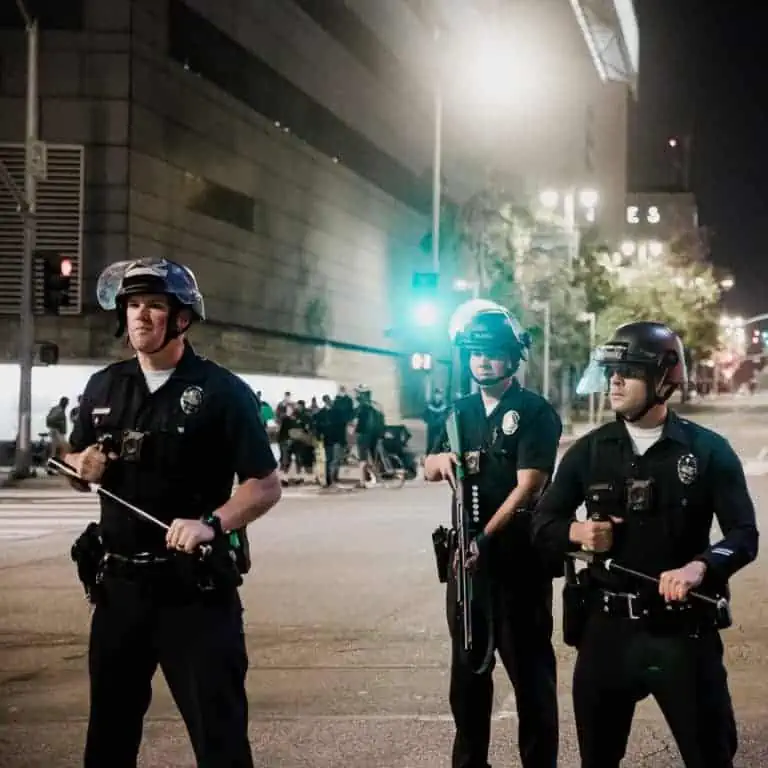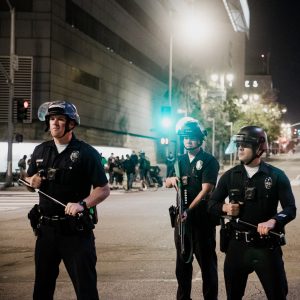 What is Jail Misconduct and Abuse?
Inside the jail, police are legally allowed to keep a situation under control using minimal force. However, police brutality that involves bodily harm to inmates or citizens isn't acceptable and must be reported. Similarly, officers who don't uphold someone's civil rights are violating the law. If you or someone you know has become a victim of police brutality, be sure to contact Lovely Law Firm.
Abuse of any kind from police can have various consequences, which include emotional, physical, or financial aspects. As a result, medical bills can add up exponentially and problems can quickly arise. If you believe that you or a loved one may have suffered from abuse or jail misconduct, talk to one of our staff for advice and free consultation. Here are a few situations that may give way to jail misconduct or jail abuse:
False arrest

False imprisonment

Excessive use of force

Wrongful choking

Wrongful shooting

Searches without a warrant

Taser Injuries

Improper police activities

High-speed car chases

Sexual abuse in jail

Sexual abuse by police

Assault by a jail guard

Failure to provide medical care in jail
Juvenile Detention Center Misconduct and Abuse
The U.S. Department of Justice (DOJ) has found that South Carolina's long-term juvenile facility, Broad River Road Complex (BRRC), has violated the Fourteenth Amendment rights of the juveniles that live there. While a daily population of 100 juveniles is a reasonably safe number inside the BRRC, assaults and youth fights occur roughly every two days. Furthermore, a youth would sustain injuries every three days.
Failure to train staff with the proper de-escalation techniques can result in using force to restrain youth or respond to fights. Moreover, isolation shouldn't be used solely to punish youths, but many juvenile detention centers use it as a form of punishment even if the youth isn't a threat to safety or health. Such conditions are harsh, where the dark cells have no natural light, while the only window in their cell was painted to stop youth from interacting with the world outside.
These are a few instances that could describe misconduct and abuse inside a juvenile detention center:
Being punched

Knocked to the ground

Being stomped

Being struck in the face

Being grabbed by the genitals
Lovely Law Firm Can Help You Fight Against Police Abuse
Cases of police brutality can be highly complex — while victims get injured, they are also sent straight to jail. When it comes to being arrested for assault crimes, drug crimes, property crimes, or something else, it can be hard to remember in the moment to document what is going on. Here is what you can do to fight back:
Take photos and document everything about your injuries

Quickly look for medical attention

Seek out the names and details of possible witnesses

Call an experienced police brutality lawyer immediately
Police Brutality Claims in South Carolina
As mentioned, it can be difficult to file a criminal charge against police officers when it comes to the use of excessive force. Officers will always file a police report after every incident, and will often be written in their favor. Unfortunately, an excessive force lawsuit in South Carolina can turn into a messy account of "he said, she said."Moreover, there are too many times when a victim has been so severely injured that they will need to be admitted to a hospital, leaving them with shocking medical bills. A victim won't just lose money as a result of unpaid time from work, but also lose their job if they get a criminal record from the incident. If you experienced police brutality that has left you hospitalized, suffering from PTSD, jobless, or disabled, then you might have an excessive force claim in South Carolina.
Civil lawsuits, as well as personal injury lawsuits, could provide solace for someone who has been victimized by police using excessive force in South Carolina.
Call Our Team at Lovely Law Firm Today
Our team at Lovely Law Firm investigates claims of police brutality and excessive force to bring justice to those who have suffered. We handle civil litigation, which includes wrongful death lawsuits or personal injury for victims who went through the terrible ordeal of police brutality and excessive force. While we respect the men and women in law enforcement, we believe that the few bad apples must be held accountable.
Our firm has an established reputation when it comes to personal injury and criminal defense cases, and will fight relentlessly for justice to be served. We strive to provide results with Innocence Projects and will work to give you the same. At The Lovely Law Firm Personal Injury Lawyers in Myrtle Beach, our police brutality lawyers provide free and confidential consultations where we can discuss the details of your case. Give us a call today at 843-281-7205 to get started.