The injury attorneys, paralegals, and legal staff at The Lovely Law Firm are dedicated to helping negligence victims in Conway, South Carolina recover full compensation for their losses. Partner and managing attorney Justin M. Lovely has more than 11 years of experience fighting for the rights of injury victims. Our attorneys are dedicated advocates for our clients and have established a highly successful track record on their behalf.
The hard work and great results of our attorneys are recognized throughout the legal community. Justin Lovely has a 10 out of 10 client satisfaction rating on Avvo, and attorney Amy Lawrence has been named to the National Trial Lawyers Top 100 Trial Lawyers for South Carolina. Ms. Lawrence was also named as being among the Top 40 under 40 by the National Trial Lawyers. People who have been injured because of the negligence of others are treated with compassion when they come to the Lovely Law Firm. We are focused on helping to meet your needs while securing justice for you.
If you've been injured due to an accident, a faulty product, or a workplace hazard issue in the Conway area, you may have sought help from the doctors at Doctor's Care or Beach Family Urgent Care in Conway. Or maybe you are seeing an Orthopedic Physician at OrthoSC or Conway Medical Center? No matter where you seek help in Conway, our team is experienced in obtaining evidence to support your case, be it a car accident, workplace injury, or product liability situation.
What The Lovely Law Firm Can Do For You
When you retain the attorneys at The Lovely Law Firm, we will immediately start working on your case. We complete thorough investigations to secure the evidence we need to make your claim as strong as possible. Our attorneys and staff will fight for your rights and treat you like family. We are compassionate and understand how an injury accident can impact your life. This is often the most stressful event in your life, and we are here to take care of you in Conway. We treat our clients as our partners and work closely with each one to secure the maximum possible compensation for them. Throughout your case, you can expect to be fully informed about every step along the way. We strongly believe that negligence victims deserve to be fully compensated for their economic and non-economic losses, including the following types:
Past, current, and future medical expenses
Rehabilitation expenses
Past, current, and future anticipated wage losses
Property losses
Burial and funeral costs in wrongful death cases
Reduction in your ability to earn income
Loss of the income a deceased victim might have earned if he or she had lived
Physical pain and suffering
Emotional distress
Disfigurement and scarring
Loss of the ability to enjoy life
Loss of guidance or consortium for children and spouses
Punitive Damage recovery for drunk driving-related wrecks
When we meet with you, we will analyze everything and help you to understand the types of damages for which you might be eligible. We will then fight for you to recover the compensation to which you should be entitled in your case.
Types of Injury Claims We Handle
The Conway, South Carolina personal injury attorneys at The Lovely Law Firm handle a large variety of personal injury claims. Our extensive experience, legal knowledge, and litigation skills allow us to help negligence victims who have suffered injuries during any of the types of cases detailed below.
Car Accidents
According to data from the car insurance industry, the average driver can expect to have three to four car accidents during their lives. The U.S. Centers for Disease Control and Prevention reports that an estimated three million people suffer nonfatal injuries in car accidents each year. Auto accidents can be very costly for injured victims. When people suffer injuries in accidents because of the recklessness or negligence of others, they deserve to be made financially whole. The Lovely Law Firm fights for negligence victims, and we strive to recover the most compensation possible for all of our clients who have been injured by others in collisions.
If you're are in a car accident in Conway, just knowing where to go for help can be difficult. Does the type of road you were hit on, Highway 38 vs. Singleton Ridge Road make a difference when it comes to getting information to support your case? Likely, one requires contacting the state, while the other involves getting in touch with the City of Conway, SC. Having an experienced lawyer on your side can make an incredible difference in the outcome of your case.
Truck Accidents
Commercial truck accidents near Conway can be among the most serious types of collisions that you might ever be involved in. Tractor-trailers, semi-trucks, dump trucks, and others are significantly larger and heavier than passenger vehicles and can weigh up to 16 or more times than an average car. Conway happens to be the gateway to Myrtle Beach and therefore the main path for commercial vehicle traffic. Commercial trucks also are much more difficult to maneuver and stop, and when they collide with smaller vehicles, the physical forces of the crash can travel into the passenger compartment of the car and cause catastrophic injuries and fatalities. Because of the risks, the trucking industry is highly regulated. Our attorneys understand how complex large truck collision accidents can be and work with experts to determine liability and build the strongest possible cases for our clients.
Motorcycle Accidents
Conway is lucky to maintain an active and loyal motorcycle community. Conway bikers love the proximity to Myrtle Beach and the Myrtle Beach bike scene. Many people enjoy riding motorcycles because of the feeling of freedom they provide. Motorcycles are also much more economical to operate than other types of motor vehicles. Unfortunately, however, motorcyclists have a much greater risk of suffering serious injuries or fatalities when they are involved in motorcycle accidents. Unlike passenger cars, motorcyclists do not have a protective metal cage surrounding them, meaning that their bodies absorb many of the forces of collisions when motorists collide with them. The Lovely Law Firm fights for the rights of motorcycle accident victims to recover full compensation for the losses that they have suffered.
Slip-and-Fall Accidents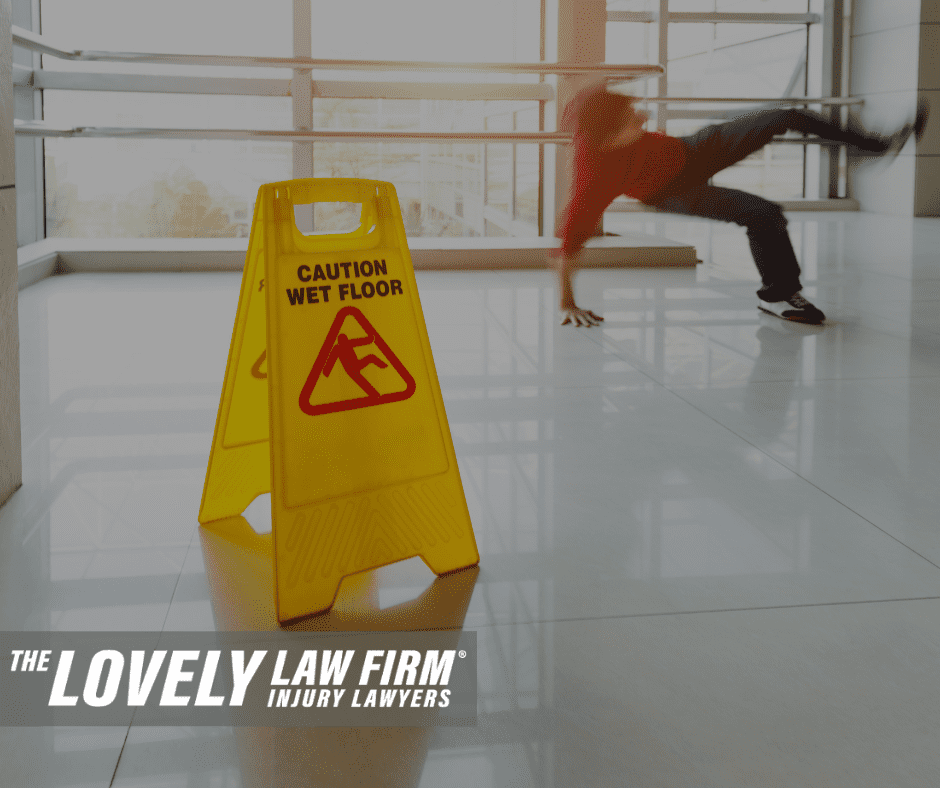 Tourists and locals alike suffer serious injuries in slip and fall accidents each year. While these types of accidents are common, slip and falls can also cause serious injuries or fatalities. Elderly adults are especially at risk of serious injuries. The CDC reports that 29 million adults over age 65 fall each year. Of that number, three million suffer injuries that force them to visit the emergency department, and 800,000 succumb to their injuries. Property owners and operators owe a duty to keep their premises in a reasonably safe condition for those who are lawfully present. When someone is injured in a slip-and-fall accident because of the negligence of the property owner or operator, the legal team at The Lovely Law Firm works to hold the owner or operator accountable.
There are nuances to slip and fall accidents. If you fell on private property due to faulty maintenance, the case needs to be handled in a completely different manner than slipping at Walmart or tripping over a hazard while strolling along the Downtown Conway Riverwalk or Downtown Conway Historic District.
Dog Bites
Dog bites can cause lifelong scarring, permanent disabilities, and psychological trauma. Dog owners have a duty to protect others when they are in public with their pets, when they invite guests over, and when others come onto their property for business-related reasons such as delivering packages or reading meters. If a dog bites you in a public place or when you are legally visiting the property of the dog's owners, you may be entitled to recover compensation. A lawyer at The Lovely Law Firm can review your dog bite case, look at the circumstances around what happened, apply it to the current legal structure in Conway, SC, and fight to recover the compensation you deserve for all of your injuries and losses.
Workers' Compensation
The worker's compensation system in South Carolina provides an avenue for people who are injured on the job to recover benefits for some of their losses without having to prove the negligence of their employers. Because of the availability of workers' comp, you are generally not allowed to file a negligence lawsuit against your employer for your workplace injury. When you work with a Conway, SC workers comp attorney at The Lovely Law Firm, we can help you recover all of the benefits that you deserve. Depending on the facts of your case, we might also be able to identify third parties that contributed to your accident's cause so that we can maximize the compensation that you might receive.
Product Liability
When you use the products you purchase in the way in which they were intended to be used, you should not be injured by them. Unfortunately, however, defective products like motorcycle helmets or faulty CPAP machines injure or kill many people every year. When a product defect causes an injury, the designer, manufacturer, distributor, retailer, and others involved in the chain of production and distribution may be liable to pay damages to the victim. The Lovely Law Firm can help to identify the type of defect and all of the potential sources of recovery for people who are injured by defective products.
Wrongful Death
When you unexpectedly lose your loved one because of the wrongful or negligent actions of another person or entity, you may feel overwhelming grief while also contending with substantial losses. At The Lovely Law Firm, we fight for the families of people who have been killed because of the conduct of others. By filing a wrongful death lawsuit, you might be able to hold the defendant accountable for his or her actions while also receiving the compensation you deserve.
Types of Injuries Sustained in Negligence Accidents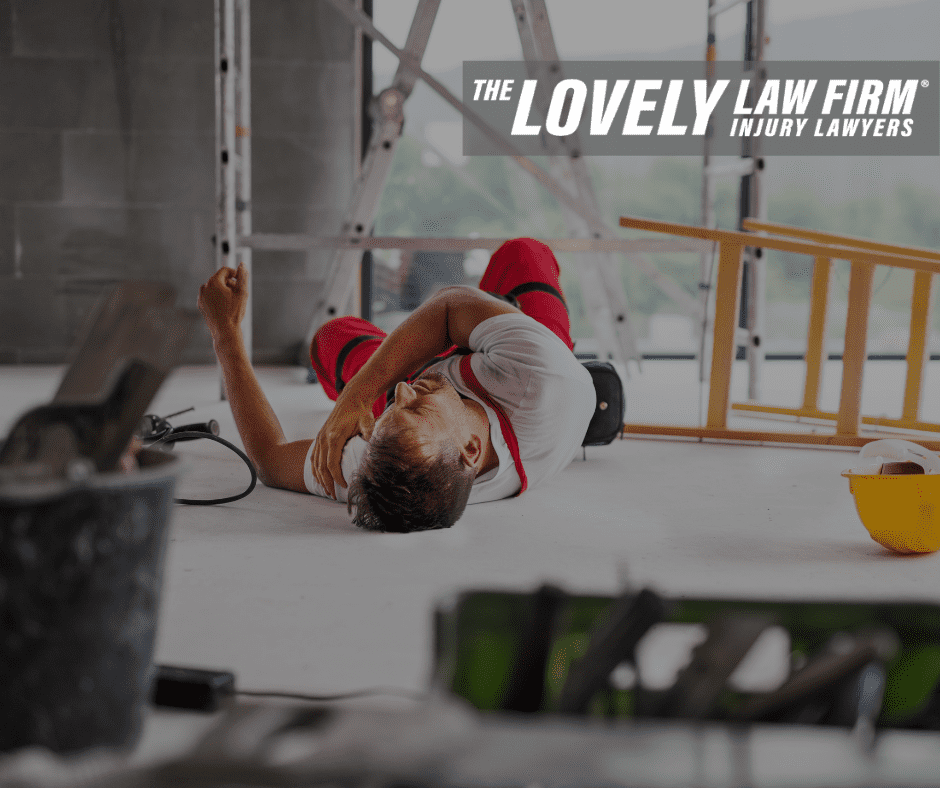 Personal injury accidents can leave people with serious injuries. While you might fully recover from some types of injuries after an accident, others may cause lifelong disabilities, high medical bills, and income losses. Some of the types of injuries that people sustain in accidents caused by others include the following:
Head, face, and neck injuries

Skull fractures

Thoracic injuries

Multiple fractures

Amputations

Spinal cord injuries

Paralysis

Traumatic brain injuries

Soft tissue injuries

Severe lacerations

Death
Our attorneys are prepared to help you recover damages for the injuries and losses you have suffered because of the actions of others.
Contact The Lovely Law Firm Today
An injury accident can completely change your life. When someone else has caused your injuries, you may struggle with the recovery process while simultaneously trying to deal with the insurance companies. Retaining a lawyer at The Lovely Law Firm can allow you to concentrate on the recovery process while we handle everything with the insurance companies for you. You are much likelier to recover the compensation you deserve when you have an experienced attorney on your side. Contact us today to schedule a free consultation so that you can learn more about the help we can provide.