Hailing a ride-share after a night out on the town or simply to get to where you need to go should be a safe, convenient way to access transportation. While most ride-share drivers are good and safe, some are dangerous and could assault their passengers. Sexual assaults in ride-shares are much more prevalent than you might think.
Uber reported almost 6,000 reports of sexual assaults that occurred during 2017 and 2018, including hundreds of rapes in its U.S. Safety Report that published in Dec. 2019. The reported incidents of sexual assaults included reports by both drivers and riders.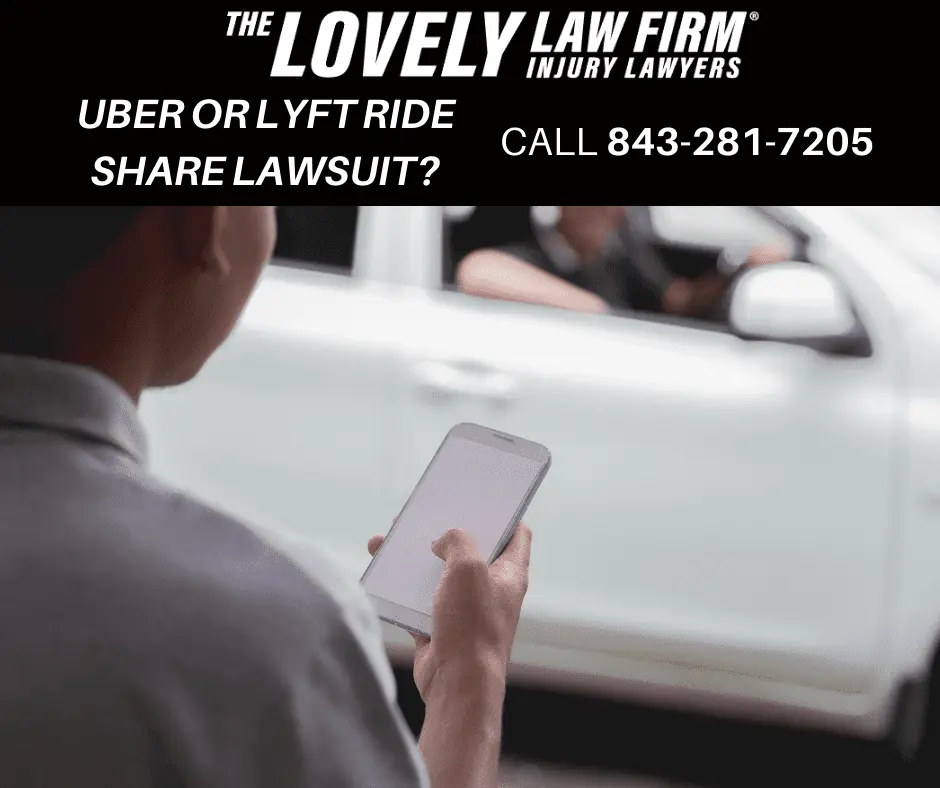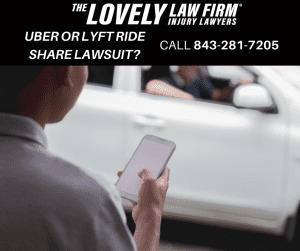 Lyft followed with its own Community Safety Report, which the company released on Oct. 21, 2021. In it, Lyft reported that the company had received 4,158 reports of sexual assault from 2017 to 2019, including several hundred rapes.
The sexual assaults reported by both of these ride-share companies fell into the following five categories:
Kissing a non-sexual part of the body without consent

Attempted rape

Touching a sexual part of the body without consent

Kissing a sexual part of the body without consent

Rape
While the statistics released by both companies are shocking, there are likely many other sexual assaults that have occurred in ride-shares that have not been reported. According to statistics from the Department of Justice, more than 66% of sexual assaults are not reported. These statistics underscore the extent of the problem. Victims of sexual assaults while using Uber or Lyft might be entitled to pursue compensation through sexual assault lawsuits against these ride-share companies.
Understanding How Ride-share Apps Work
Ride-share apps can be downloaded on your smartphone and match people who need rides with drivers. The ride-share drivers use private vehicles to transport passengers and function similarly to taxi services. Many people use ride-share apps as a convenient way to get to where they need to go because the services are often faster and cheaper than taxi services. However, while they are convenient, there is a concern that relying on a ride-share app for transportation can be dangerous. Whenever you use a ride-share app, it is important to take safety precautions to protect yourself.
Uber and Lyft are the two most well-known ride-share apps available. Both apps are widespread across the U.S., and Uber also is present in numerous other countries. There are also a number of other ride-share apps that are less well-known and are limited to fewer cities.
Dangers of Ride-Share Apps
Lyft and Uber are both required to conduct background checks on their drivers. However, some drivers still engage in assaultive conduct. In 2018, CNN completed an investigation of Uber and found that 103 Uber drivers had been accused of sexually assaulting or abusing passengers between 2014 and 2018. Uber's safety report was released after the CNN investigation, which reported that thousands of cases of sexual assault were reported in 2017 and 2018 alone.
Uber's report was the first one that a ride-share company had ever published. The company decided to create and release its report in May 2019 after a lawsuit was filed against the company by 14 women who alleged they were the victims of sexual assault while using Uber but were being forced to handle their claims by going into mandatory arbitration. Following its decision to release the safety report, Uber also removed mandatory arbitration for people who wanted to file sexual assault lawsuits against the company.
Like Uber, Lyft has also defended against multiple sexual assault lawsuits. These lawsuits allege that the background checks performed by the companies are inadequate and that they do not have appropriate safety measures to protect people who use their services.
Some victims claim that Lyft never acknowledged that their sexual assaults occurred. Some victims have reported that they were told they would receive refunds after complaining about sexual assaults to the company but did not do anything about the reports of sexual assaults, including one woman who reported she was raped by a Lyft driver.
Lawsuits Against Lyft and Uber
In Dec. 2019, 19 women filed a sexual assault lawsuit against Lyft in San Francisco, California. The women all claimed that they had been sexually assaulted by Lyft drivers. The plaintiffs alleged that Lyft did nothing to prevent their sexual assaults and that they could have been avoided if the company had implemented basic safety measures. They also claimed that Lyft either did not take their reports seriously or failed to follow up on them. Lyft was previously sued by 14 other women for sexual assault and has faced numerous other lawsuits.
Similarly, Uber has been sued by many riders who have claimed they were sexually assaulted by Uber drivers, including the lawsuit in which the company attempted to force the women into arbitration. Both companies continue to be sued for sexual assaults and their failures to do anything to prevent them from happening.
Inadequate Background Checks
Both Uber and Lyft conduct background checks on people who want to drive for their companies. These background checks are meant to identify prospective drivers that could be potentially violent or unsafe. However, the background check processes used by both companies cannot identify people who have not been caught or who have the propensity for committing offenses in the future.
The background checks that are performed focus on identifying sex offenses, violent crimes, and driving offenses from the past seven years. However, these checks also will not tell the ride-share companies whether prospective drivers might have committed crimes for which they were not caught or convicted.
How to Protect Yourself When Using a Ride-Share App
There are several things that you can do to protect yourself when you use a ride-share app. When you order a ride, the company will send a photo of the driver and the vehicle. Make sure to check the vehicle's license plate and the driver against these photos before you get into the car. The driver should know your name. If he or she does not, the driver is not legitimate.
You can also use the app's sharing features to send information about your trip to family members or friends who can check to make sure you arrive safely at your location. Before you take an Uber or Lyft, make sure to tell someone that you trust about your plans, including your arrival time. You can call someone from the vehicle to let them know where you are and when you will arrive. This allows the driver to hear you so that he or she knows people are watching for you.
You can also use other apps to record videos of your ride or to use a panic button. Riding with someone else also decreases the chances that you will be assaulted. While you are waiting for the vehicle to arrive, remain inside instead of waiting outside.
Always ride in the vehicle's back seat to have a better chance for escape in an emergency. Wear your seat belt at all times, and report any concerns you have to the ride-share app about the driver's safety. Do not share personal information about yourself with the driver, and ask to be dropped off at a location near to your home but not directly at it so that the driver will not know where you live.
Compensation in an Uber or Lyft Sexual Assault Lawsuit
The background checks completed by Uber and Lyft are insufficient to protect your safety when you use their services. If you have been sexually assaulted while taking a Lyft or Uber, you might be entitled to recover compensation against the company through a civil sexual assault lawsuit. The compensation that you might receive will depend on the unique facts and circumstances of your case. Some of the types of compensatory damages that you might be entitled to include the following:
Past and future medical treatment costs

Past and future therapy expenses

Wage losses

Future reduction in your ability to earn an income

Physical pain and suffering

Emotional distress/mental anguish

Disfigurement/scarring

Loss of consortium/guidance for family members
In particularly egregious cases, punitive damages might also be awarded.
Speak With an Experienced Sexual Assault Attorney
If you were sexually assaulted while using a ride-share service, you may be entitled to recover compensation by filing a sexual assault lawsuit against the ride-share company. Uber and Lyft should be held accountable for failing to take proper steps to protect the safety of people who use their services.
At The Lovely Law Firm Injury Lawyers, our experienced, compassionate team of attorneys understands how traumatic sexual assaults are for our clients. We are prepared to fight for your rights against Uber or Lyft to help you secure the maximum compensation possible. We can review your case and explain whether it has legal merits and represent you through all phases of the litigation process. Contact us today for a free and confidential consultation at (843) 281-7452.
What Our Clients Have to Say on Google
Professional, warm and friendly and Help you when you need it the most. You won't find a better law firm and Amy treats you like you are her only client .Justice is Lovely!

~Connie G.

⭐⭐⭐⭐⭐