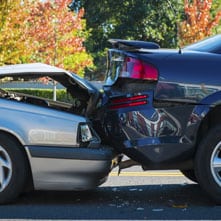 A rear-end collision is commonly thought of as a fender bender by most people. Some of these rear-end car accidents may result in minor dents, but nothing more serious than that, as most people believe. In reality, rear-end collisions are among the most hazardous types of accidents in Myrtle Beach, and the rest of the United States. It is possible for rear-end accidents not only to result in multi-car collisions but also to cause severe injuries. 
According to the National Highway Transportation Safety Administration, rear-end collisions are the most common type of accident in the United States. Car crashes involving rear-end collisions make up 29% of all traffic accidents. The number of injuries and deaths resulting from these crashes is substantial each year. A Myrtle Beach car accident lawyer, like the ones at The Lovely Law Firm, can assist victims that have sustained injuries in a rear-end car accident caused by a negligent driver. The number of rear-end collisions in the United States each year is approximately 1.7 million. A total of nearly 2 million accidents occur each year, resulting in about 1,700 deaths and 500,000 injuries. Road accidents, injuries, and deaths are largely attributed to these numbers. 
On This Page: Are Rear Driver Always At Fault? – Dangers Of Rear-End Accidents – Common Injuries Sustained
In Myrtle Beach, rear-end collisions cause many injuries each year. Local residents, vacationers, or those here on business can all be affected by a rear-end collision. In rear-end accidents, victims often assume that filing a claim is straightforward since the rear driver is almost always at fault. In spite of this, insurance companies still do not offer victims the fair compensation they need in order to pay for medical care, lost income, car repair or replacement, and much more. Our South Carolina rear-end accident attorneys can assist victims with their insurance claims or lawsuit if they have been injured in a rear-end collision. 
Is The Rear Driver Always At Fault In Rear-End Car Accidents?
When a rear-end collision occurs in South Carolina, both drivers may be at fault. In South Carolina, the concept of "modified comparative negligence" is applied. The injured plaintiff can still recover compensation even if they bear some fault, as long as the plaintiff is not held responsible for more than 51% of the rear-end accident. Partially at-fault plaintiffs will have their recovery reduced by their share of fault if eligible for compensation. For example, if the amount owed to the victim is $100,000, but they are also found to be 25% at fault for the accident, they will only receive $75,000 in compensation. 
Why Rear-End Collisions Are So Dangerous In Myrtle Beach
Rear-end collisions tend to be perceived as simple accidents that can be avoided or walked away from easily. When compared to other accidents, such as T-bones, the point of impact is as far as possible from the driver. When rear-end collisions occur at high speeds, they can cause extreme devastation as one of the most common accident types in America. 
It is common for a rear-end collision to result in the car in front being forced forward and striking another vehicle, leading to another rear-end collision. A chain reaction could occur if the force of the first impact is large enough, resulting in the injury of multiple drivers and passengers. A rear-end collision could cause the front car to roll into heavy traffic if it was stopped at an intersection. As a result, a catastrophic T-bone collision could happen as a direct result of being pushed into cross-traffic. 
Apart from those two possibilities, rear-end collisions also rarely trigger the airbag unless the steering column is severely damaged, which is a crucial safety feature. It is common for airbags to only deploy when the front of the car collides with something. In this way, the body is protected from the hard surfaces of the dashboard and steering wheel that could cause serious injuries. A rear-end impact, however, may not deploy the airbags or provide any protection to the passengers and driver of the vehicle. 
Common Injuries Sustained In Myrtle Beach Rear-End Car Accidents
A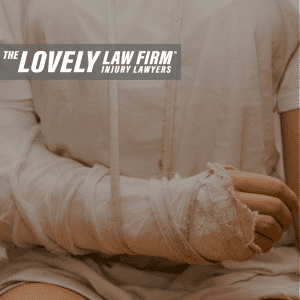 rear-end collision can cause serious injuries, even if they aren't pushed into another vehicle or into traffic. The energy of a high-speed and therefore high force rear-end collision can be tremendous. There is a limit to the amount of force that the human body can withstand. The body can suffer serious injuries if too much pressure or energy is applied. The most common rear-end accident injuries include the following. 
Brain Injuries – An impact can send the body hurtling forward because of the sudden impact from behind. Depending on how the vehicle's occupants hit their heads, it could result in a fractured skull or a concussion. 
Crush Injuries – It is possible to suffer shattered bones, ripped muscles, and ligaments, as well as deep tissue bruising when the limbs or torso are crushed. The occupants of the vehicle could have the back of the car crumpled all the way up to the driver's seat if the impact of the rear-end collision was extreme enough. In this case, the driver's seat may become crushed between the dash and the seat, resulting in a serious crush injury. 
Broken Bones – Despite being designed to resist high forces, bones can still be broken, especially in car accidents. A vehicle's occupants can lose the ability to walk or move their arms for a long period of time when these bones break. Moreover, if the ribs are fractured, a break could damage or puncture internal organs. 
Soft Tissue Damage – Muscles, nerves, blood vessels, and tendons make up the soft tissues of the body. A bruised or torn soft tissue can limit the mobility of an individual and weaken the organs that are supported by those tissues. There is a possibility that victims can suffer internal bleeding if a blood vessel is torn. There is no doubt that these tissues are highly susceptible to damage, so even a minor rear-end collision can cause serious injuries to the soft tissues in the body.
Spinal Cord Injuries – There is a great deal of fragility in the spine that most people are unaware of. When the bones of the spinal column are fractured or broken in a rear-end collision, intense pain and even paralysis can result. 
If you are suffering from injuries related to your rear-end car accident, contact our team of rear-end accident attorneys today for a free consultation.
Why Contacting A Myrtle Beach Rear-End Accident Lawyer Near You Is The Best Choice 
Contacting a Myrtle Beach rear-end accident lawyer after sustaining injuries in a rear-end car accident is the best choice a victim can make. The Lovely Law Firm is dedicated to assisting those who deserve compensation for their injuries that were caused by another negligent individual. We assist those locals and tourists who have been involved in motorcycle accidents, truck accidents, rideshare accidents, and much more with one goal. To obtain the compensation our clients deserve. No one should have to deal with the financial and emotional consequences associated with being in a rear-end accident when it was caused by the negligence of another. 
To learn more about how we may assist you with your rear-end collision accident, contact us today for a free case consultation to learn about your options.
What A Happy Client Says About The Lovely Law Firm on Google
"Last year, I was rear ended while stopped, waiting for the person in front of me to make a turn. The entire trunk of my brand new car had been smashed in, and I was devastated since it was NOT drivable, and the car was so new. Lovely Law's team consisting of Sarah, Allison, and Kim were with me every step of the way. They helped me with my property damage, my loss of use, the rental car, and even went above and beyond to get me compensated for the items stolen out of my car when it was at the tow yard, and even got me money for my medical expenses at the time. My car was also repaired.

Aside from some short periods of radio silence (it was holidays and I hold no grudges for this), Lovely Law has had my back the whole way and I couldn't find anything to complain about. God forbid I get into another accident, but if I do, I have a dash cam now because of the settlement, and I have Lovely Law in my corner. "

⭐️⭐️⭐️⭐️⭐️ Rubens Garcia
We're proud of our team's hard work, resulting in a 4.9 out of 5 rating on Google